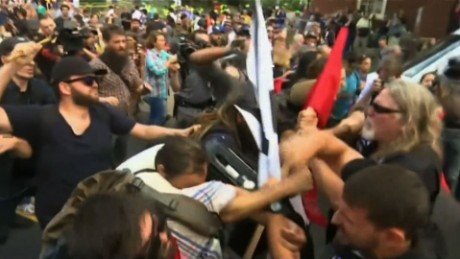 This past weekend—both Saturday and Sunday is a bit of a blur for me due to my job schedule and environment, which puts me only hearing about the Charlottesville rally and the the tragic incidents that occurred there this past weekend.  

While I am still piecing things together, what I do understand is that white nationalists that include neo-Nazis and other hate groups staged a rally in Charlottesville this weekend. 
And the perception is that it was a rally intended to protest the removal of a statue of Robert E. Lee.  Confederate flags were flying high at the protest. Then, in the early afternoon, some "thug" rammed his car into some of the counter-
protesters
, killing one woman and injuring dozens of others.